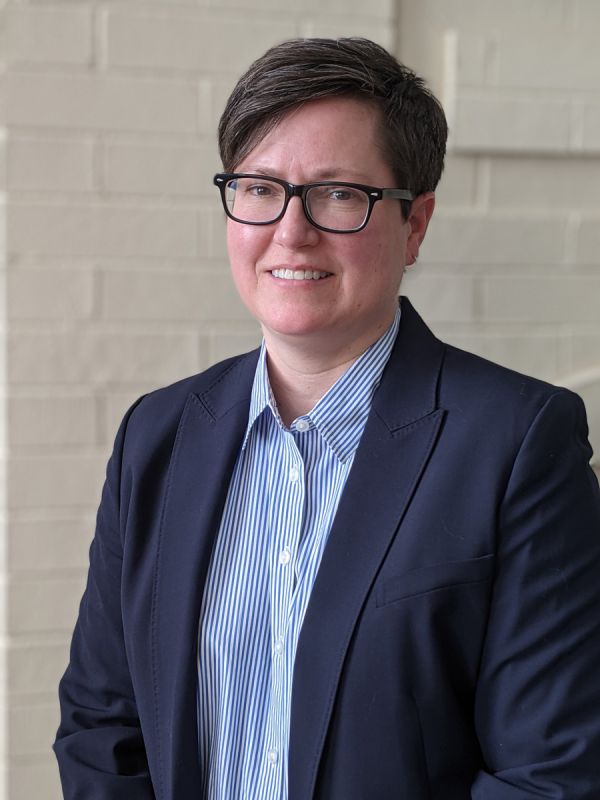 Chair & Program Director, MSW
Amanda West, PhD, LCSW serves as the Director of Field Education and Clinical Assistant Professor in the Master of Social Work program. Dr. West is a licensed clinical social worker who has worked as a behavioral health clinician throughout her career with adults, children and families in both inpatient and outpatient community settings. Primarily working in settings overlapping with children and families within the child welfare system, she is passionate about understanding the immediate and longitudinal impact of trauma on individuals and communities. Dr. West is trained in evidence-based treatment modalities such as, dialectical behavior therapy, cognitive behavioral therapy, trauma-focused cognitive behavioral therapy, and eye movement desensitization and reprocessing.
Outside of the classroom, she and her partner enjoy traveling, exploring new restaurants, and going on adventures with their two shelties.
Education
Dr. West is originally from Denver, Colorado and received her master of social work degree from the University of Denver and her doctoral degree in social work from the University of Utah.
Teaching Interests
Teaching Philosophy: As a social work educator, Dr. West believes the classroom fosters a student-centered and cooperative learning environment, in which both student and professor explore the content of the goals of the course in a reciprocal exchange of knowledge and experience. Her hope in teaching students is to present new knowledge and encourage critical thinking skills that will enable students to embrace the often complex roles social workers encounter throughout their professional careers.
Research Focus
Dr. West's research is based on qualitative methodologies focusing on trauma, child trafficking in the United States and crisis interventions for youth.