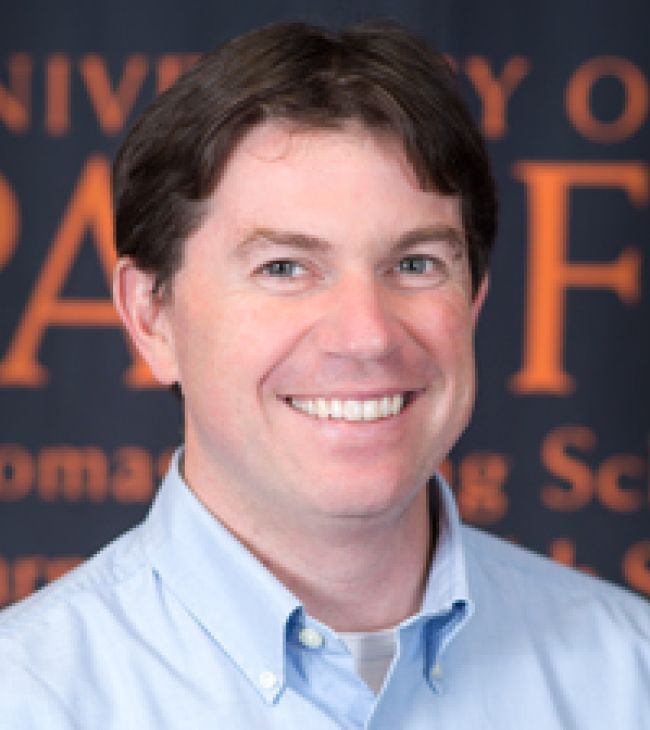 At Pacific Since: 2015
Benjamin Reece '01, '08, MS, CCC-SLP  graduated from University of the Pacific with a master of science in speech-language pathology. He has worked in a variety of clinical settings including private clinics, public schools, acute care hospitals and rehabilitation centers. Professor Reece has worked extensively with children with Autism and pragmatic language disorders. He holds clinical certificates in the areas of Autism, alternative and augmentative communication and assistive technology. Professor Reece has served on the state board for the California Speech-Language-Hearing Association (CSHA) as a Director and as the Commissioner on Legislation. 

Professor Reece is an assistant coach for the Pacific Rugby team, which celebrated a National Championship in 2015.
Education
BA in International Studies, University of the Pacific, 2001
MS in Speech-Language Pathology, University of the Pacific, 2008
Teaching Interests
Teaching Philosophy: "My teaching philosophy is that all people learn differently, but we all learn when provided collaborative, hands-on, experiential learning opportunities that are connected to prior knowledge and are relevant to addressing our real-life, current issues."
Courses:
SLPA 101 — Clinical Methods I
SLPA 103 — Clinical Methods II
SLPA 139 — Diagnostics
SLPA 239 — Assessment Procedures
SLPA 253 — Medical Speech-Language Pathology
SLPA 283 — Diagnostics Lab
SLPA 287A — Internship in in Speech and Hearing
SLPA 287B — Fieldwork in in Speech and Hearing
SLPA 288 — Externship
Research Focus
Research Interests:
Supervision and Clinical Instruction in Speech-Language Pathology
Interprofessional Education in Health Sciences
Professional Interests:
Autism and Social Communication Disorders
AAC & Assistive Technology
Brain Injury Rehabilitation