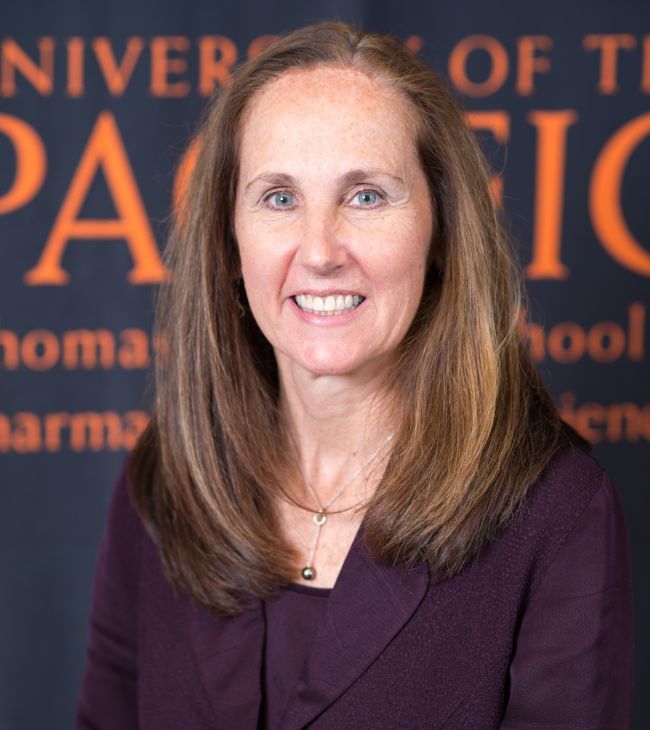 Jeannene M. Ward-Lonergan, PhD, CCC-SLP, BCS-CL, is a board-certified specialist in Child Language. She currently serves as director of the Language-Literacy Center (LLC) at University of the Pacific, which was initially funded through a grant from the Strategic Planning Committee. She also serves as the Ambassador for the California Speech-Language-Hearing Association (CSHA) to the Decoding Dyslexia California (DDCA) organization and she recently served as the CSHA Representative for the California Department of Education (CDE) Dyslexia Guidelines Work Group. Dr. Ward-Lonergan has served as a member of CSHA's Literacy Task Force, chaired by Holly Kaiser, and she is the first author of their recent position paper and resource guide "Roles and Responsibilities of Speech-Language Pathologists with Respect to Literacy in Children and Adolescents in California."
Dr. Ward-Lonergan really enjoys the University of the Pacific for its student-centered environment and small class sizes. Her goals include continuing to strive to promote a personalized teaching environment that is focused on preparing students to become highly knowledgeable, competent, and compassionate speech-language pathologists. She also plans to help support faculty who are developing their research programs and increase and support student involvement with research and varied clinical experiences. Dr. Ward-Lonergan currently resides in Sacramento with her husband, son and daughter. Her hobbies include swimming, snow skiing and dancing. She also enjoys going to the theatre, watching tennis and traveling.
Education
BS in Special Education/Child Study, Saint Joseph College, 1984
MS in Speech-Language Pathology, Boston University, 1989
PhD in Communication Science: Speech, Language and Hearing, University of Connecticut, 1995
Teaching Interests
Teaching Philosophy: "As a professor, my primary goal is to continually strive for excellence in teaching by attempting to create a stimulating learning environment in the classroom in a variety of ways including encouragement of student discussions, the inclusion of clinical case studies and "hands-on" learning projects that require students to apply the knowledge that they have acquired, and facilitation of the use of their critical thinking and problem-solving abilities. It is my belief that these types of learning experiences are essential to preparing students for successful careers as speech-language pathologists."
Research Focus
Dr. Ward-Lonergan has published research articles, book chapters and presented numerous seminars and workshops in the areas of expository discourse (informational language) comprehension and production and supporting literacy through written language intervention in school-age children and adolescents. She has taught courses in language disorders, assessment procedures, autism spectrum disorders, multicultural populations and research methods at the undergraduate and graduate levels. In addition, she provides clinical supervision to students providing assessment and intervention services to youth with spoken and written language disorders.
Research Interests:
Language Disorders in children, adolescents, and adults
Language-learning disabilities in children, adolescents, and adults
Language and literacy development
Multicultural assessment and intervention issues