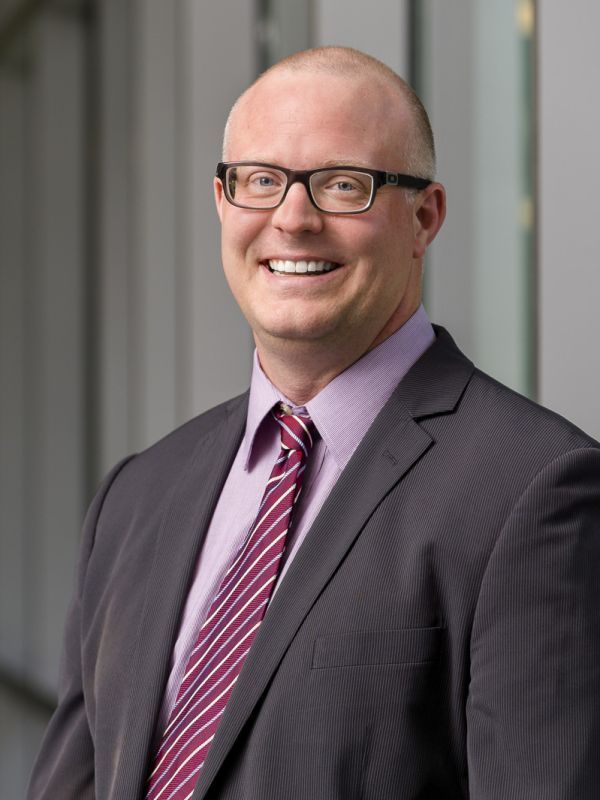 Todd Davenport, PT, DPT, MPH, OCS  worked in Los Angeles as a physical therapist prior to coming to Pacific, working with patients including athletes, women and men with pelvic pain and injured workers. At the same time, he worked part-time at University of Southern California as an adjunct faculty in the Doctor of Physical Therapy and Orthopaedic Physical Therapy Residency programs. 

Dr. Davenport is a native Oregonian. He takes pleasure in Stockton's weather, its diversity, friendliness and central location. He likes University of the Pacific for its close student-teacher interaction and for the fact that the University has the advantages of a big school despite being a small campus. Dr. Davenport is married with three children. He enjoys outdoor activities with his family, including hiking, snowshoeing and gardening.
Education
BS in Exercise Science (Sports Medicine emphasis) and Psychology, Willamette University, 1998
DPT, University of Southern California, 2002
Residency in Orthopaedic Physical Therapy, University of Southern California, 2003
MPH, University of California, Berkeley, 2016
Research Focus
Shiren Assaly '11, Physical Therapy, had her article entitled, "Effectiveness of neuromuscular conditioning to prevent anterior cruciate ligament injuries in female athletes: a critical synthesis of the literature," published in Orthopaedic Physical Therapy Practice. Co-authors were Todd Davenport and Katrin Mattern-Baxter.

Todd Davenport published the article "Reliability and validity of Short Form 36Version 2 to measure health perceptions in a sub-group of individuals with fatigue" in Disability & Rehabilitation. Co-authors on the article were Staci Stevens '91, '97, Pacific Fatigue Laboratory, Katie Baroni '11, Physical Therapy, and Mark Van Ness and Chris Snell, Sport Sciences.Peg Ciccolella, Sport Sciences, Todd Davenport, and Tommy Boone of The College of St. Scholastica had their article "Legal Aspects of Aerobic Capacity: Objective Evidence of the Ability to Work. Part II: Disability" published in the Journal of Professional Exercise Physiology.
Research Interests
Physical and psychological determinants of health and disablement
Clinical and neurological effects of manual therapy
Clinical reasoning by physical therapists
Role of physical therapists in prevention of injuries and disease