Use science and clinical practice to connect people to the world of sound.
About the Program
Pacific's doctor of audiology (AuD) program is the only three-year accelerated program in California. Students with a bachelor's degree in any major and an interest in the profession of audiology are encouraged to apply. While in the program, students will gain rich and diverse clinical experiences through the onsite audiology clinic, nearby medical and audiology centers as well as the audiology clinic in Stockton. This program is offered at Pacific's new state-of-the-art campus in the SoMa district of San Francisco.
Growing Demand
According to the Bureau of Labor Statistics of the U.S. Department of Labor, "Employment of audiologists is projected to grow 13 percent from 2019 to 2029, much faster than the average for all occupations. Hearing loss increases as people age, so an aging population is likely to increase demand for audiologists." The early identification and diagnosis of hearing disorders in infants also will spur employment growth. Advances in hearing aid design may make the devices more appealing as a means to minimize hearing loss, leading to more demand for audiologists.
Three-year accelerated program
Located in vibrant downtown
San Francisco 
Committed to diversity and inclusion
On-campus audiology clinic
Why choose Audiology at Pacific?
As the first accredited Au.D. program in Northern California, we have an established network of world class medical center internship and externship placements.
The accelerated program allows you to begin employment after 3 years of education; 100% employment rate after graduation.
Expert team of full-time faculty provide personalized clinical and academic education, with the option to participate, present and publish with our research faculty.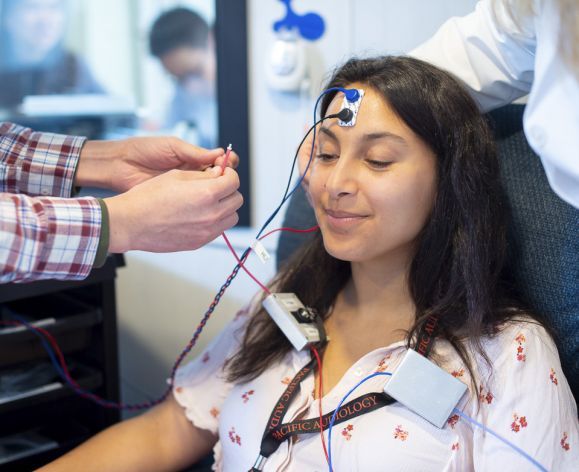 Student Outcome Data
| Year | On-time Completion Number and Percentage | Praxis(R) Pass Rate in Number and Percentage | Number and Percentage of Graduates with Full-time Employment in Audiology |
| --- | --- | --- | --- |
| 2019 | 19/83% | 19/100% | 19/100% |
| 2020 | 18/82% | 19/100% | 19/100% |
| 2021 | 16/76% | 16/100% | 16/100% |
| 2022 | 17/85% | 17/100% | 17/100% |
Pacific's Audiology staff and faculty are at the top of their field and are here to guide you. Serving the Community
Hearing and Balance Center
The University of the Pacific Hearing and Balance Center provides the highest level of evidence-based, comprehensive and professional audiological care, from prevention to rehabilitation, for individuals of all ages. Our goal is to optimize your hearing and make listening effortless, ensuring an improved quality of life through better hearing and balance.
Learn More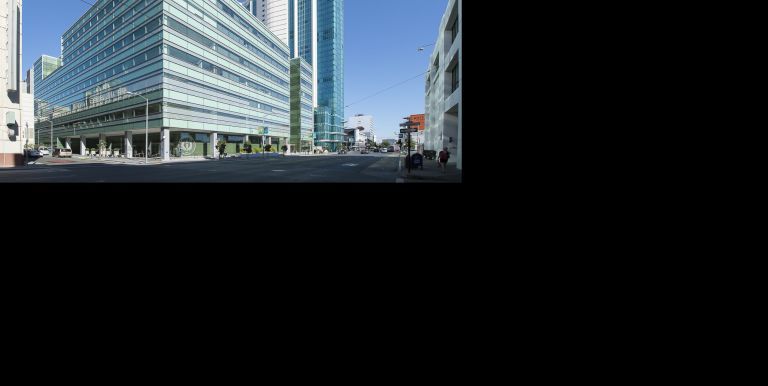 Campus Community
San Francisco Campus Information
The San Francisco campus is located at 155 Fifth Street in San Francisco's vibrant South of Market neighborhood. The building is home to both the Arthur A. Dugoni School of Dentistry and the University of the Pacific Center. The Dugoni School moved into this newly completed building in 2014 and the Pacific Center opened in August 2015 to offer professional programs including a doctoral program in Audiology and masters programs in Data Science and Music Therapy.
Learn more
Visitor Information
The mission of the Audiology department is to prepare reflective audiologists for lifelong success by providing an excellent student-centered, experiential learning environment. Our students are mentored in developing professionalism, leadership, critical thinking skills, and a strong commitment to their profession and society. These efforts are assisted by the department's commitment to professional growth through clinical practice, scholarly activity, and service to the profession and the community. The programs are developed in accordance with state and national accreditation standards and guidelines to ensure that graduates provide exemplary professional practice throughout their careers.
Graduates of the Doctor of Audiology program will demonstrate:
Humanistic Leadership: Conceptualizes how to advance the community's hearing health, and integrates diverse perspectives on how to build access to hearing healthcare.
Evidence-based Practice: Critically evaluate the quality of evidence from research and practice-based sources and uses these to educate about prevention, provide screening, and appropriate clinical treatment, including advanced diagnostic procedures.
Integrative Clinical Practice: Think critically and problem solve in the process of analyzing complex and diverse concepts, that require application of professional judgment.

Independently makes appropriate differential diagnoses that require the application of complex and diverse audiology concepts.
Collaborates with other practitioners to critically evaluate diagnoses in the course of developing and implementing treatment plans that are appropriate to the diagnosis and the client's situation and concerns.
Professional Communication: Communicates results of diagnostic assessments, and treatment options effectively, both orally and in writing, to patients and to other clinical providers.
Ethical Competence: Articulates the bases for the ethical standards in the audiology profession, explains how ethical principles can be applied to resolving ethical challenges in practice, and consistently adheres to ethical standards in the practice of audiology.
Interpersonal Interaction: Interacts effectively and respectfully with people from diverse backgrounds and cultures and works through differences with civility.
Accreditation Status
The Doctor of Audiology program at University of the Pacific is fully Accredited by the Council on Academic Accreditation in Audiology and Speech-Language Pathology (CAA) and the Accreditation Commission for Audiology Education (ACAE).
The Doctor of Audiology program at University of the Pacific was awarded maximum possible accreditation status of 10 years in April 2018 by the Accreditation Commission for Audiology Education (ACAE). It is also the first accelerated Doctor of Audiology Program in the country to be accredited by ACAE
The ACAE Board of Directors voted unanimously to award the program accreditation status through April 30, 2028.
More information on the ACAE and its accreditation standards may be obtained by accessing the documents at acaeaccred.org.
The Doctor of Audiology Au.D. education program in audiology (residential) at University of the Pacific is accredited by the Council on Academic Accreditation in Audiology and Speech-Language Pathology of the American Speech-Language-Hearing Association, 2200 Research Boulevard, #310, Rockville, MD 20850, 800-498-2071 or 301-296-5700.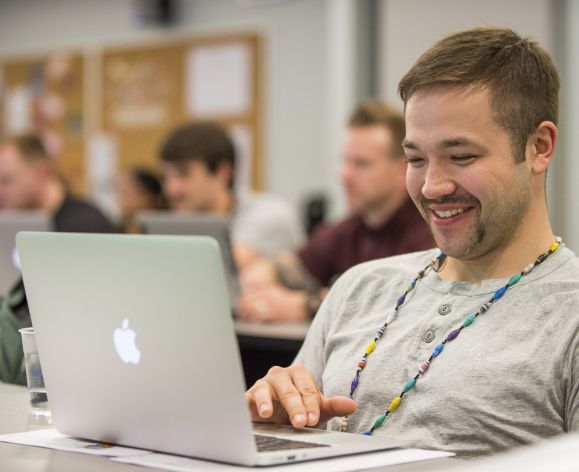 Audiology Admissions
Read our Admissions information for everything you need to know about prerequisites, how to apply, and more.
Take the next step
We take a hands on approach with our students. This means we want to get to know you throughout your discovery and application process. Help us connect with you by taking the next step. 
Non-Discrimination Disclosure
The Program is an equal opportunity institution of higher learning and is firmly committed to nondiscrimination in its delivery of educational services and employment practices. In compliance with all applicable federal and state laws, such decisions will be made irrespective of the individual's race, color, religion, religious creed, ancestry, national origin, age (except for minors), sex, marital status, citizenship status, military service status, sexual orientation, medical condition (cancer-related or genetic condition), disability and/or any other status protected by law. For further information, please see the University's policy
Contact Us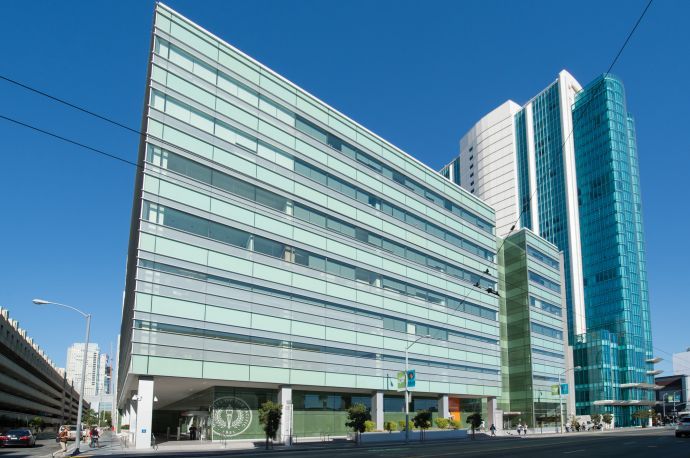 Audiology
155 Fifth St.
San Francisco, CA 94103