We continue to monitor the impact of COVID-19. The Admissions Committee has reviewed their policies with special consideration for the effects of COVID-19 on our applicants. The current policies have been established with these considerations in mind. For this reason, and in keeping with our Program's policies, we are unable to waive any of our admission requirements for any reason.
As more jurisdictions across the country are closing schools, limiting large gatherings, and taking other measures to create social distance to minimize the spread of COVID-19, we have asked our staff to work remotely in the near term and all admissions information events have been either canceled or moved online. Given this change, we'd like to assure you that we have robust technology and a culture of flexibility that allows us to continue providing you with uninterrupted service.
We are closely monitoring guidance from the World Health Organization, the CDC, and state and local authorities and will provide up to date information on our website as new information becomes available.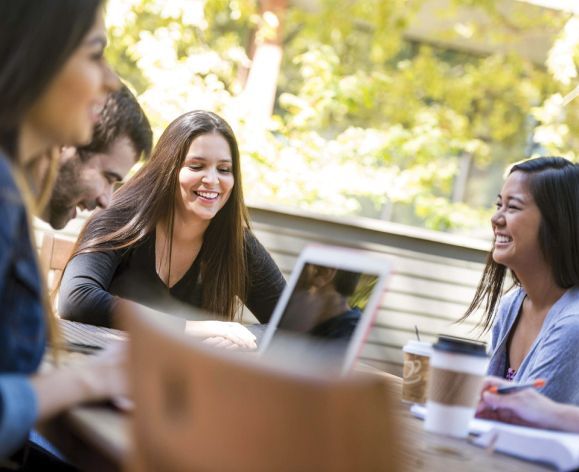 Ready to apply?
Deadlines
Due to the competitive nature of this program, applicants are encouraged to submit their applications prior to the priority deadline of Feb. 1. However, applications will continue to be accepted through the extended deadline of March 15 at 11:59 p.m. EST.
Qualified applicants who meet the Feb. 1 priority deadline can expect to schedule virtual interviews between Feb. 15 and March 1. The first round of admissions decisions from the department will be offered by March 1. Student decisions (to accept or decline our offer) will be due by April 15.
The doctor of audiology (AuD) program utilizes the Communication Sciences and Disorders Centralized Application Service (CSDCAS).
The CSDCAS application includes:
Self-Reported Grades
Official Transcripts (from ALL institutions attended post-high school) This includes vocational/technical school transcripts.
Official GRE scores ETS Code: 0773 - Any scores sent to GRE code 3804 will not be linked properly to your application and may cause a delay in its review. (edited 10/28/2016)
See also GRE section of FAQ
Short Answer Question - Why are you pursuing a Doctor of Audiology degree?
Three (3) Letters of Reference At least one letter of reference should come from a university faculty member.
General Requirements
Bachelor's degree with a major of student's choice.
All prerequisite courses must be completed before the application deadline (priority deadline: Feb. 1, final deadline: March 1)
Prerequisite courses must be completed with a grade of "C" or above.
It is recommended that prerequisite courses in biological sciences, physical sciences, social/behavioral sciences and mathematics be taken within 10 years of applying to the program.
Online coursework is acceptable.
Prerequisite Courses
Biological Sciences: General Biology OR Human Anatomy and Physiology (NOT an SLP offered course such as Anatomy and Physiology of Speech, LAB not required)
Physical Sciences: Chemistry OR Physics (LAB not required)
Social/Behavioral Sciences: Intro to Psychology OR Intro to Sociology OR Anthropology
Mathematics: Statistics OR Calculus OR Pre-Calculus
Matriculation Data (age, sex, race, ethnicity, military, residence, …)
Questions?
Check out our FAQ page, attend an information session, call us at 415.400.8233 or email us at pacificaud@pacific.edu.