We continue to monitor the impact of COVID-19. The Admissions Committee has reviewed their policies with special consideration for the effects of COVID-19 on our applicants. The current policies have been established with these considerations in mind. For this reason, and in keeping with our Program's policies, we are unable to waive any of our admission requirements for any reason.
As more jurisdictions across the country are closing schools, limiting large gatherings, and taking other measures to create social distance to minimize the spread of COVID-19, we have asked our staff to work remotely in the near term and all admissions information events have been either canceled or moved online. Given this change, we'd like to assure you that we have robust technology and a culture of flexibility that allows us to continue providing you with uninterrupted service.
We are closely monitoring guidance from the World Health Organization, the CDC, and state and local authorities and will provide up to date information on our website as new information becomes available.
Ready to Apply?
Prospective students apply to the MSCN program by using the GradCAS application, which includes four sections: Personal Information, Academic History, Supporting Information and Program Materials. 
Admissions Deadline
The MSCN program has a rolling admissions deadline, which means that applications will continue to be received and reviewed until the class is full. Complete your application by the priority deadline of Jan. 15, 2021. The program's goal is to make admission decisions as soon as possible to provide applicants sufficient time to plan.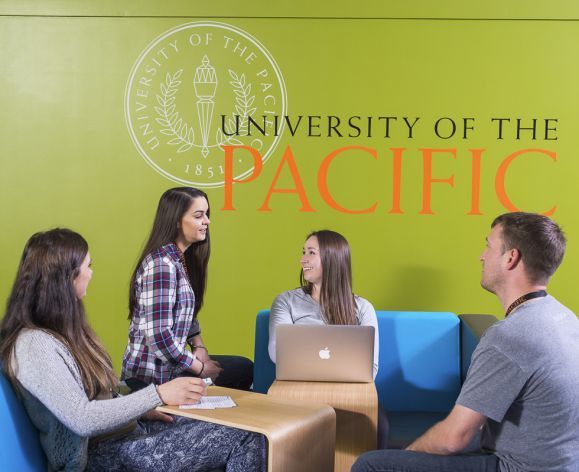 Admission Requirements
Selection Guidelines
The MSCN Program uses the following selection criteria to assess applicants' ability to be successful in the program:
Official Transcripts
Personal Statement
Two Letters of Recommendation (one academic letter of recommendation)
Resume/CV (Note: The resume/CV must include Work and Volunteer Experience and Extracurricular Activities)
Interviews for applicants meeting admission requirements 
A selection committee, comprising the Program Director and faculty, reviews qualifications and skills and rates each applicant using a standardized Applicant Score Sheet. A committee approach is used to foster diversity and prevent unconscious biases.
Non-discrimination Policy
It is University policy to admit qualified students irrespective of race, age, gender, color, creed, national origin, religion, sexual orientation, or disability. To be considered for admission to any program offered by the University, the student must possess the academic credentials and professional attributes deemed essential by the respective program admissions committee for selection to the program.
Transcripts
Official transcripts from all institutions attended post-high school (this includes vocational/technical school transcripts), must be submitted to GradCAS as part of the application. Please do not send transcripts to the University of the Pacific during the application phase.
Two (2) Recommendations
Recommenders will be required to submit their recommendations in the GradCAS online system. One letter must come from a former faculty member.
Resume/CV
Your Resume/CV is a required admission document. Upload your resume in the Documents section of the application.
Note: Standardized Tests, including the GRE, are not required for admission to the MSCN program.
See also GRE Exam section in FAQ
Program prerequisites include either completion of a U.S. DPD or a Bachelor of Science program in Nutrition or all of the prerequisite courses listed below plus a baccalaureate degree or higher.  Program prerequisites must be completed at any accredited institution. All pre-requisite course requirements are fully met with a Didactic Program in Dietetics Verification Statement from an ACEND accredited program.

Please Note: All courses must be taken as individual courses.
Courses are listed in a recommended sequence for supporting higher level chemistry and nutrition courses.
MSCN Prerequisite Requirements
Anatomy (with Lab)* 4 units or equivalent
Physiology (with Lab)* 4 units or equivalent
General Chemistry (with Lab) 4 units or equivalent
Organic Chemistry (with or without Lab) 3-4 units or equivalent
Biochemistry (with or without Lab) 3-4 units or equivalent
Microbiology (with Lab) 4 units or equivalent
Introduction to Nutrition (from a Nutrition or DPD program) 3 semester units or equivalent
Experimental Foods (with Lab) 4 units or [Food Science] equivalent
Macronutrient (carbohydrate, protein, fat) Metabolism** 3 units or equivalent
IVitamin and Minerals Metabolism OR Micronutrient Metabolism** 3 units or equivalent
Important Notes
*OR a year-long (2 semesters or 3 quarters) combined Anatomy & Physiology course (with Lab)
**For DPD students, these requirements are met by MNT I & II; Advanced Nutrition, Nutrition Metabolism, Clinical Nutrition, etc.
Note: "Macronutrient Metabolism" and "Vitamin and Mineral Metabolism OR Micronutrient Metabolism" must be separate courses.
All prerequisite courses must be completed by the time of enrollment and the overall GPA must be 3.00 or higher to be considered for admission.
Prerequisite courses older than seven years will not be accepted
Experience in the food/nutrition field is encouraged but not mandatory.
Advanced placement and transfer credits
Advance placement cannot be granted in the Program.
Transfer of credit is not allowed. No credit will be granted for work related experiences.
Technical standards for enrollment
The student must be able to achieve and maintain certain technical standards of knowledge and skill to successfully complete the MSCN Program. The technical standards in this document apply to satisfactory performance in all academic and clinical course work, as well as fulfillment of non-academic essential functions of the curriculum involving physical, cognitive, and behavior factors that are essential to a professional clinical practitioner.
More specifically, a student in the Clinical Nutrition Program must have adequate abilities and skills in the following four areas: 1) Observation; 2) Communication; 3) Intellectual, Conceptual, Integrative and Quantitative Abilities and 4) Behavioral and Social Attributes.
1. Observation: A student must be able to observe a patient accurately at a distance and close at hand. Observation necessitates the functional use of the sense of vision and other sensory modalities. A student must be able to integrate all information visually and through the other senses.
2. Communication: A student must be able to communicate effectively, sensitively, and rapidly in English with patients and members of the health care team. A student must be able to elicit information from patients, perceive nonverbal communications, and describe changes in mood, activity and posture. Communication includes not only speech, but writing, reading, interpreting tables, figures, graphs and computer literacy.
3. Conceptual, Integrative and Quantitative Abilities: A student must have the intellect necessary to quickly analyze and resolve problems. These intellectual abilities include numerical recognition, measurement, calculations, reasoning, analysis judgment and synthesis. The student must be able to identify significant information from the patient's history, provide a reasoned explanation for likely issue, and share appropriate information. The ability to incorporate new information from many sources in formulating plans is essential. When appropriate, students must be able to identify and communicate the limits of their knowledge to others.
4. Behavioral and Social Attributes: A student must possess the emotional health required for full use of his or her intellectual abilities, the exercise of good judgment and the prompt completion of all responsibilities attendant to the care of patients. The development of mature, sensitive effective and professional relationships with patients and members of the health care team is essential. Students must be able to tolerate physically taxing workloads and to function effectively under stress. They must be able to adapt to changing environments, to display flexibility and learn to function in the face of uncertainties inherent in the clinical problems of many patients. Compassion, integrity, interpersonal skills, interest and motivation are all personal qualities that are desired in a health professional and assessed during the admissions and education processes.

MSCN Scholarship
The Clinical Nutrition Scholarship for New Graduate Students is available for incoming graduate students who will start their first term in a graduate program with University of the Pacific in Fall 2021. Four tuition support awards in the amount of $1,000 will be provided to students who demonstrate financial need.
In order to be considered, you must be admitted into the clinical nutrition graduate program at Pacific with a start term of fall 2021. Applicants will be required to submit a detailed (250 words or less) justification of their financial need.
Deadline: June 1, 2021
Applications received after June 1 will only be reviewed if funding is still available.