The School of Health Sciences was built on Pacific's long-standing reputation for educating health care professionals and features innovative curricula, accelerated programs, extensive experiential learning, and clinical training for all students. All programs include interprofessional education experiences designed to prepare students to deliver health care in a team-based model. Careers as health care providers are among the most rewarding and needed of all professions. 
At the Pacific School of Health Sciences, we are honored to prepare practice-ready athletic trainers, audiologists, clinical nutritionists, medical/health science leaders, nurses, physical therapists, physician assistants, occupational therapists, speech-language pathologists, and social workers to meet the health care demands of our community, including the Central Valley, and throughout Northern California.
Excellence in Teaching
We embrace the tradition of teaching excellence at Pacific.  Faculty are empowered to pursue excellence in teaching and effective pedagogical methods.  Innovations in teaching and learning allow us to respond to a rapidly changing environment of technology and learners to serve students more effectively.
Interprofessional training
The School of Health Sciences (SHS) embraces interprofessional education (IPE) as a critical means to prepare students for real world collaborative practice.  When health professionals work together, patients benefit.  We believe the classroom is an ideal setting to learn effective team–based approaches to patient care.
Practice-ready graduates
Experiential clinical education is fundamental to the educational philosophy at the School of Health Science.  We provide every student with high-quality patient contact, guided by skilled clinicians to prepare practice ready graduates.
Employment in healthcare occupations is projected to grow 15% from 2019 to 2029, outpacing all other employment sectors.
(U.S. Bureau of Labor Statistics)
About the school
The School of Health Sciences educates and trains much needed healthcare providers for a growing industry and prepares all graduates to be leaders of their professional field. SHS offers master's degree programs in athletic training, clinical nutrition, physician assistant studies, social work and speech-language pathology as well as doctoral degrees in audiology, occupational therapy and physical therapy. A bachelor's degree in speech-language pathology is also offered. Some programs are accelerated or offered in flexible formats. The School of Health Sciences offers programs on all three of Pacific's campuses, in Sacramento, San Francisco and Stockton.
Purpose
Advance the lifelong health and wellness of our diverse communities.
Mission
Empower, engage, and prepare all graduates to be transformative professionals and socially conscious leaders through education, reflection, scholarship, and service.
Vision
An innovative school and an impactful community partner, nationally recognized as a leader in transformative healthcare education.
Values
Our shared values are at the heart of who we are and represent what we do best. Our values guide and shape our success by defining the essence of education at Pacific. This affirmed set of values builds pride and sense of belonging, supports development and engagement through a shared sense of purpose and identity. They foster a culture that recognizes and rewards the talents and commitment of our people, and cultivate an environment of innovation, inclusiveness and respect. As an integral part of the University of the Pacific, the School of Health Sciences commits to the following PACIFIC VALUES:
Student centered: Our students come first in everything we do. Student impact is an important consideration in every decision we make.
Academic Excellence: We have high academic standards with a focus on teaching, scholarship, and experiential learning. We invest in individualized attention and long-term relationships that build human potential.
Community Engagement: We are committed to learning from and enhancing our communities. We share a sense of purpose and pride in what we accomplish together.
Diversity & Inclusion: We respect all individuals and embrace the richness that our diversity brings to us as an educational community. We recognize and honor differences, creativity and bridging what is distinct to create an inclusive environment.
Integrity & Accountability: We demonstrate integrity in our actions. We strive to always do the right thing and hold ourselves and others accountable.
Respect & Civility: We demonstrate authentic respect for others and a willingness to engage in genuine discourse. We seek to establish common ground and ways to connect with others. We honor and value one another.

View accreditation status and information for each of the programs offered by the School of Health Sciences:
A team of experienced and dedicated leaders serve as members of the School of Health Sciences (SHS) Cabinet and function as a recommending body to the Dean of SHS. They are thought leaders in their respective professional fields, proven managers, and experts in their discipline. Teamwork and diversity of thought in the leadership team allows us to be more than the sum of our individual parts.
A leader in health care, Pacific has trained health care professionals since 1858 when the university formed the first medical school in California, now the Stanford University School of Medicine. The university's portfolio of health care programs includes other premier and highly enrolled health programs such as Arthur A. Dugoni School of Dentistry, which was founded in 1896 as the College of Physicians and Surgeons and the Thomas J. Long School of Pharmacy and Health Sciences opened in 1955.
July 1, 2020 marked a special milestone for the University of the Pacific, welcoming President Callahan and bringing renewed enthusiasm for the next chapter of the institution.
July 1, 2020 was also a special day in the history of the newly established School of Health Sciences (SHS). Through an organizational change, we welcomed five programs to the SHS family. The Physician Assistant (PA) program transitioned to the SHS from the Arthur A. Dugoni School of Dentistry. We are so grateful for the leadership, support, and thoughtful stewardship of the PA program from its inception by Dean Nader Nadershahi and the entire Dugoni team. The core value of humanistic approach to healthcare education and professional practice will continue to be cherished and integrated into who we are as a school.
The Physical Therapy, Speech Language Pathology, Audiology and Athletic Training programs transitioned to the SHS from the Thomas J. Long School of Pharmacy and Health Sciences (TJLSPHS). We greatly appreciate Dean Phillip Oppenheimer's 23 years of outstanding service and leadership. His dedication and commitment resulted in a legacy that we look forward to upholding through continued collaboration with the entire School of Pharmacy and their new Dean, Rae Matsumotto.
These five established programs joined new programs that launched in the 2020-2021 academic year in the SHS: Social Work, Clinical Nutrition and Occupational Therapy. The SHS current academic portfolio has eight programs educating the next generation of healthcare providers, and work is underway for the addition of a nursing program in 2022.
The SHS stands on the shoulders of pioneers who walked before us. Pacific's long tradition and established reputation in health care education, Provost Pallavicini's vision for creating the new School of Health Sciences, the core value of humanism from Dugoni, and the steadfast commitment to service from the TJLSPHS are just a few gifts the new SHS has received as precious heritage.
1936 — The history of what is known today as the Department of Speech-Language Pathology (SLP) begins
1947 — SLP added graduate level degree
1985 — Department of Physical Therapy was established
1997 — SLP established a partnership with the California Scottish Rite Foundation. The RiteCareChildhood Language Center of Stockton provides care for patients in the community and additional training opportunities for Pacific students.
2003 — Physical Therapy transitions from a master of science to a DPT
2015 — Pacific launched First accelerated Doctor of Audiology in California
2017 — Inaugural class Master of Physician Assistant Studies
2018 — Inaugural class Master of Science in Athletic Training
2020 — Pacific's New School of Health Sciences is officially launched
2020 — Inaugural class Master of Science in Clinical Nutrition – first Future Education Model program approved in the state of California
2020 — Inaugural class Master of Science in Social Work
2021 — Inaugural class Doctor of Occupational Therapy
2022 — Inaugural class Entry Level Master of Science in Nursing
One school, three campuses
The School of Health Sciences is the only school within Pacific to span all three campuses across Northern California in Sacramento, San Francisco and Stockton. Our students experience to some of the most diverse, dynamic and rapidly-growing centers for industry and innovation in the country.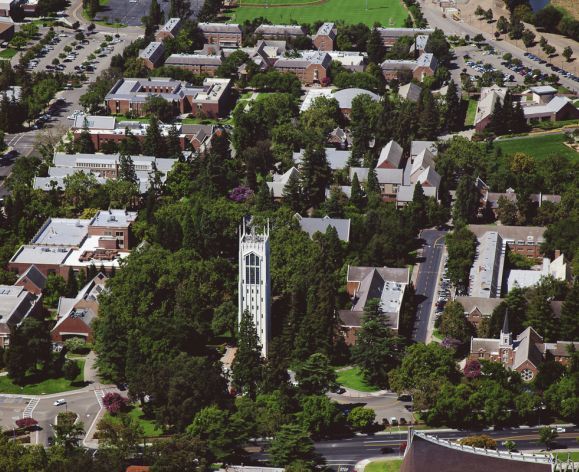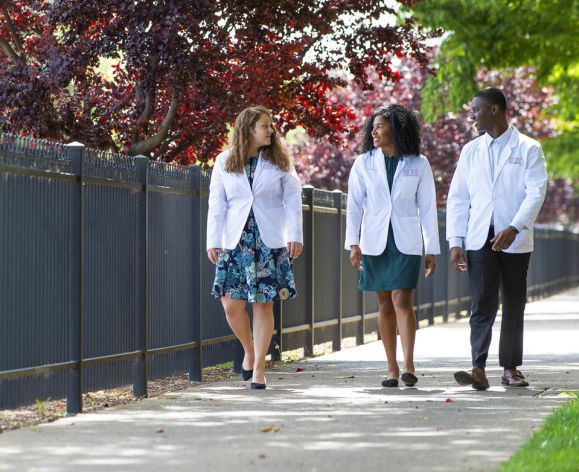 Diversity, equity and inclusion
The School of Health Sciences (SHS) is committed to the principles of Diversity, Equity and Inclusion (DEI).
Faculty awards and achievements
Our School of Health Sciences faculty members are not only dedicated to teaching, but also researching topics they're passionate about and using research to challenge the status quo of patient care and education. Their research covers a wide spectrum of topics, including drug delivery, drug design, mental health and patient care. At Pacific, you will have the opportunity to work alongside our faculty members on cutting-edge research.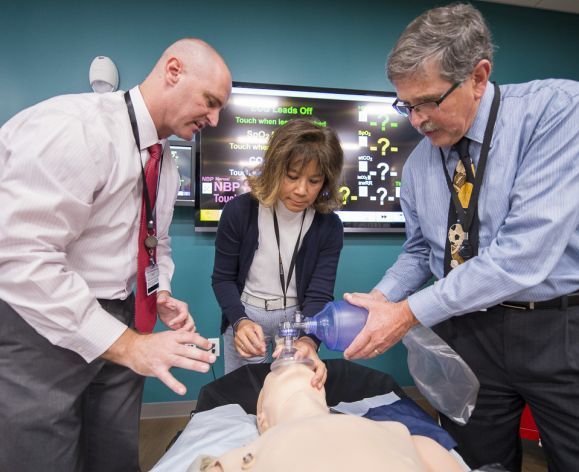 Our faculty and staff
Our faculty and staff from across the country and abroad bring a wealth of experience from academia, industry and health care sectors.   Many were the first in their family to obtain a college degree.  You will feel a palpable passion for student success from Pacific's SHS team.
Clinical Education
Our health programs are affiliated with over 1000 external health systems and agencies, including clinical sites within and beyond California.  Our dedicated clinical education team works tirelessly to expand clinical training opportunities in a broad range of settings.